If you're looking for a camera that can do it all, you'll want to check out the Nikon Z 8, their new mirrorless camera that promises to delivers stunning stills and video. I've been following its development for a while and I can't wait to get my hands on it.
As a sports, portrait and editorial photographer, I need a camera that can handle any shooting situation with power, reliability and functionality. And the Z 8 seems to have it all.
The Z 8 seems to have taken all the best parts of the Z 9 and condensed down into a body slightly bigger than the Z 7 line and slightly smaller than the old D850.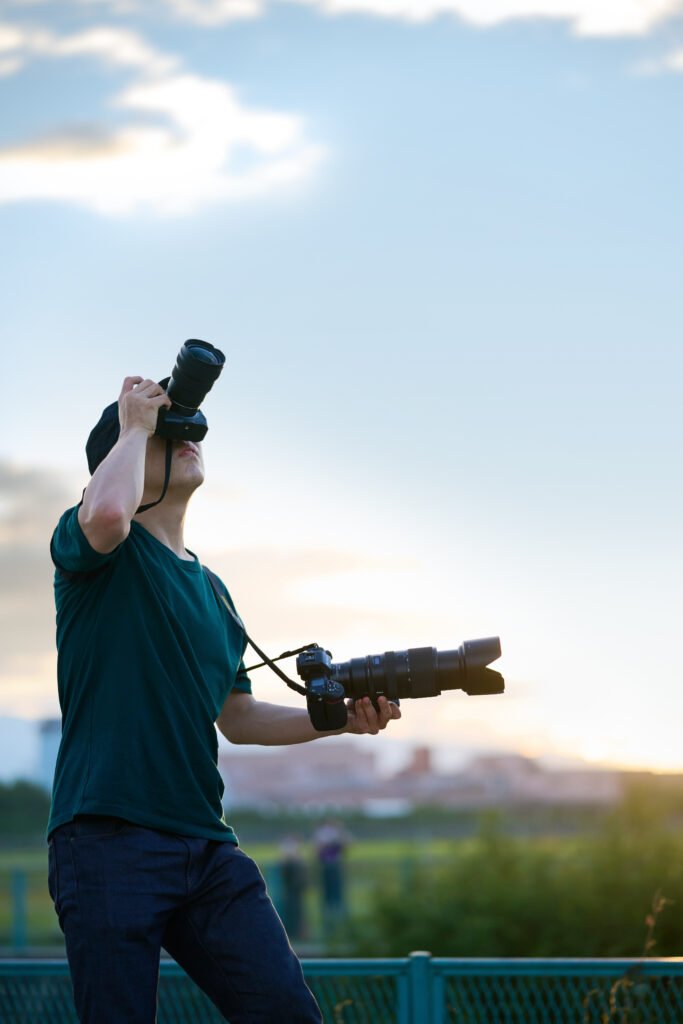 Stills
The Z 8 looks like it'll be an amazing stills camera that should capture decisive moments with ease. It has the same Pre-Release Capture function first unveiled in the Z 9 that lets you record up to 1 second before or up to 4 seconds after you press the shutter button. Also it has an excellent AF system that can detect human faces as small as 3% of the frame size and track up to nine different kinds of subjects, including airplanes. It can even focus in low-light situations down to -7 EV (-9 to -19 EV in starlight view mode), which is great for night photography.
Similarly to the Z 9 it sounds like it'll have the same high speed burst functionality, allowing for raw capture at up to 20fps and JPEG capture at 30/60/120fps (depending on size output).
A first that the Z 8 offers is its support for HLG (HEIF) format for still images. Allegedly this provides richer tonal gradation than JPEGs. The Z 8 also has some handy features for portrait photography, such as skin softening and portrait impression balance effects, which enhance the skin tone and hue of the subjects in-camera.
Monitor
The Z 8 also has a similar 4-axis tilting monitor to the Z 9 that allows you to shoot from different angles and orientations. I use mine relentlessly on the Z 9, so I'm sure Z 8 users will love it. The monitor also has a vertical display orientation, which is perfect for shooting vertical stills/videos for social media.
Video
One of the things that impresses me most about the Z 8 is its versatility in video formats. Nikon have historically lagged behind in video capability but with the Z 9 and now the Z 8 they have released two very impressive cameras that they obviously intend to shake up the video market with.
It can record in 12-bit N-RAW and ProRes RAW, 10-bit Apple ProRes 422 HQ and 8 bit-H265 SDR in-camera, giving you plenty of options. It can also shoot in high-definition 4K UHD/60p, 50p and 30p oversampled from 8K.
And for those times when you need higher frame rates, it can also do 4K 120p for slow-motion. Or if I want to go all out, it can do 8.3K/60P (in N-RAW only) or 8K UHD/30P for stunning details and resolution. And with N-Log for colour grading, I can fine-tune my videos to match my style.
Another cool feature of the Z 8 is its ability to create time-lapse videos in 8K HDR in-camera. These videos are compatible with HLG-compatible 8K monitors via a HDMI 2.1 connection, so you can watch them in their full glory.
It's compatible with a range of videography accessories that simplify my workflow, such as the MC-N10 Remote Grip and wireless video transmitters. It also has a High-Res zoom feature that lets me zoom up to 2x of the focal length with a prime lens, which is great for shooting in 4K UHD or full HD in full-frame. And the best part is, it can record up to 125 minutes in 4K UHD/60p and up to 90 minutes in 8K UHD/30p without overheating or stopping.
Viewfinder
One of the things I'm glad they brought across from the Z 9 is its Real-Live Viewfinder that shows you exactly what you're shooting without any blackout or lag. It's like looking through a window into another world. And with the powerful VR system that achieves an alleged effect equivalent to a shutter speed of 6.0 stops, you can get sharp and stable shots even when shooting handheld.
The Z 8 is a camera that I'm really excited about. It has everything I need and more to create amazing stills and video. It's the perfect partner for professionals and creators who want to push their boundaries and express their vision.
If you're interested in the Z 8, you can find more information on www.nikon.com.au/mirrorless-z-8. It will be available soon, so stay tuned for updates on the price and availability.
Of course at this stage, it is all just jargon. I will let you know more once I get my hands on one, which hopefully won't be too long (although given Nikon's history of lengthy wait times for new Z series cameras, it may be a long wait if you aren't on the waitlist quickly!).
If you have any questions or comments, please feel free to leave them below. I'd love to hear from you. And don't forget to subscribe to my blog for more reviews, tips and tricks on photography.
(Visited 9 times, 1 visits today)